AION Trade Review
Finding a trustworthy and genuine broker has become a huge challenge today, as the number of fraudulent ones and scams has risen tenfold. Every other day, you will read about people losing their hard-earned money on such platforms and you do not want to experience the same. This means you have to be skeptical of every broker until you verify their offerings. These platforms present a good façade but are empty on the inside. You can take a look at this AION Trade review to see how they accomplish this.
The first impression of the AION Trade website is that of a regulated broker that is promising you access to some of the most popular financial markets. These include forex, stocks, commodities, indices, and cryptocurrencies. It seems like a good platform for your journey, but this AION Trade review will reveal just how different the reality is. Let's go through it.
Regulation
If you want to make a quick decision, then you should not look at anything beyond the regulation of a broker. Their regulatory status will tell you the entire story of whether they are worth your time and effort or not. Most scams are well-aware that people give priority to regulated platforms, so they have begun to present themselves as such and the same seems to be the case with the AION Trade broker as well.
You will find that it claims to be registered in the United Kingdom as well as Switzerland. These are considered to be two of the strictest financial jurisdictions, so it will certainly sound impressive. You should note that AION Trade only claims to be registered in the UK and does not say anything about regulation. Therefore, it is not surprising that it is nowhere to be found in the online register of the Financial Conduct Authority (FCA), the regulatory body of the UK.
But, the AION Trade broker does claim to be regulated by the Swiss Financial Market Supervisory Authority (FINMA). It also has a license to back up this claim, but it mentions a company named Aionite Capital Fund, which has nothing to do with AION Trade. The company is legitimate and licensed, but it is not related to AION Trade, which shows that the broker is only trying to clone a genuine entity.
Trading platform
If you want to look into a broker further, the next feature that you should focus on is its trading platform because you will engage with it for the most part. The AION Trade trading platform is supposedly a proprietary one that is available as a desktop client as well as a web trading platform. But, the problem is that you will not be able to access the said platform.
In fact, there are no download links for the AION Trade trading platform on the broker's website and no access is given to a web-based platform after you register your account. This means that it is highly doubtful that the broker offers functional trading software at all. As there can be no trading without a platform, there is no point in opening an account with the broker.
Trading conditions
Do not forget to check a broker's trading conditions because it can also show its intentions. You can certainly learn the same with AION Trade because when you check its trading conditions, you will find that it has no intention of being transparent and fair. Why? It is because there are no details given about the trading conditions you will find on the AION Trade trading platform.
There is no information about the minimum deposit you have to make for opening an account with the AION Trade broker and no mention of the spreads it will offer to you. This is not surprising, given that there does not seem to be a functional trading platform. The leverage ratios advertised are as high as 1:1000, which are extremely dangerous and not permitted in many jurisdictions.
Is AION Trade a scam or genuine?
All issues point to an AION Trade scam because a genuine broker would never lie about its regulation, or steal the information of another company.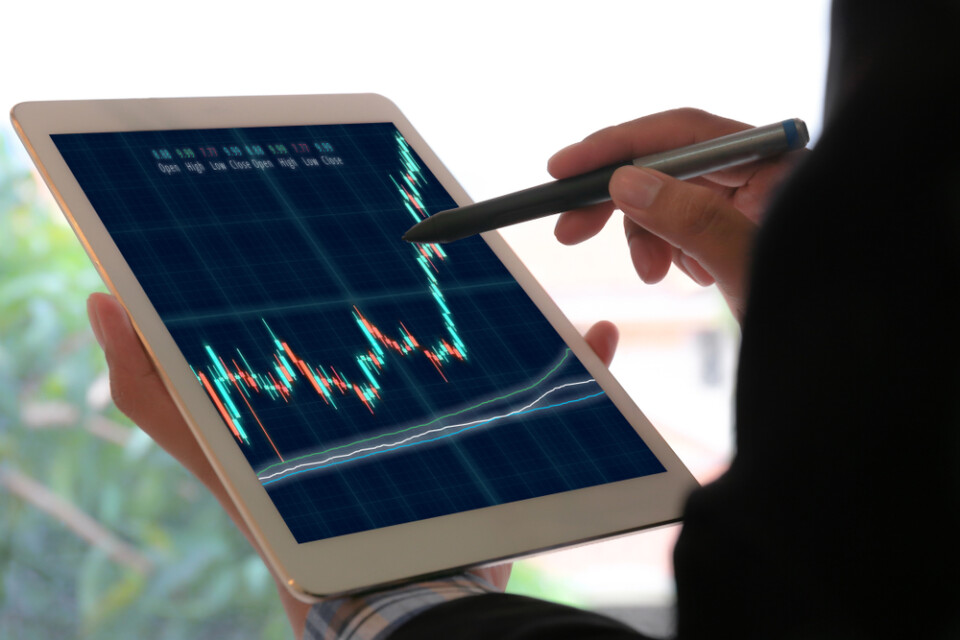 Closing Thoughts
With the help of this AION Trade review, you will know exactly what to look for in a scam broker and save yourself from exploitation.
AION Trade Review
Summary
Here you can go through our detailed AION Trade review and learn whether or not AION Trade is a legitimate or scam broker for online trading. Moreover, our aiontrader.com review will also help you learn what you can expect from the AION Trade broker if you decide to sign up.