Agility Markets Review
These days, there is a huge number of people jumping on the online trading bandwagon to take advantage of the opportunities in the financial markets. But, this has meant that the number of brokerage scams has also gone up. Do you want to be the next statistic? Of course, no one wants to lose their money to a fraudulent platform, which means digging in deep into the platform before you sign up. The Agility Markets review is aimed at doing the same.
Your first impression of Agility Markets is going to be a great one. It is presented as a reputable forex and CFD broker operating globally and claims to be licensed and regulated. The trading conditions that are advertised seem quite beneficial, but it is the trading instruments that really catch your eye. The Agility Markets broker seems to offer the top instruments under the sun, including forex pairs, commodities, cryptocurrencies, precious metals, indices and shares. But, is everything what it appears? Take a look at this Agility Markets review to know more.
Regulation
No matter which broker it may be, it is always best to start with regulation. Trading with a regulated broker will minimize the possibility of you ending up on a fraudulent platform, so it is a smart move to check the regulatory status first. You will know just what kind of security you can expect. As mentioned earlier, the Agility Markets broker has presented itself as a regulated and licensed one and there are license details also available on the website.
If the details are to be believed, then the Agility Markets broker is regulated by the Australian Securities and Investment Commission (ASIC). You cannot take this for granted and should always verify the details. When you check the online register of the ASIC, you will not find the broker listed there, which means it is lying about its licensing. To make matters worse, if you go through the Agility Markets website, you will find that it does not offer its services to New Zealand and Australian residents, which is odd, given that it is supposedly regulated in the latter country.
Trading platform
After checking regulations, your next step should be to check the trading platform that a broker offers because it is the software you use for trading and it can shape your trading experience. Therefore, you need to check the Agility Markets trading platform as well to ensure it is capable of delivering a smooth trading experience and is equipped with the right tools and features.
You are to be given access to a proprietary Agility Markets trading platform named AM Trader, but when you try to do so, it is nowhere to be found. In fact, the platform appears to be inaccessible and this is alarming because you cannot engage in any trading without it. There is no way for you to determine what kind of platform it is. It should be noted that a reputed and regulated broker will typically offer you platforms like MT4, MT5, or the cTrader, which are well-known in the market for their capabilities.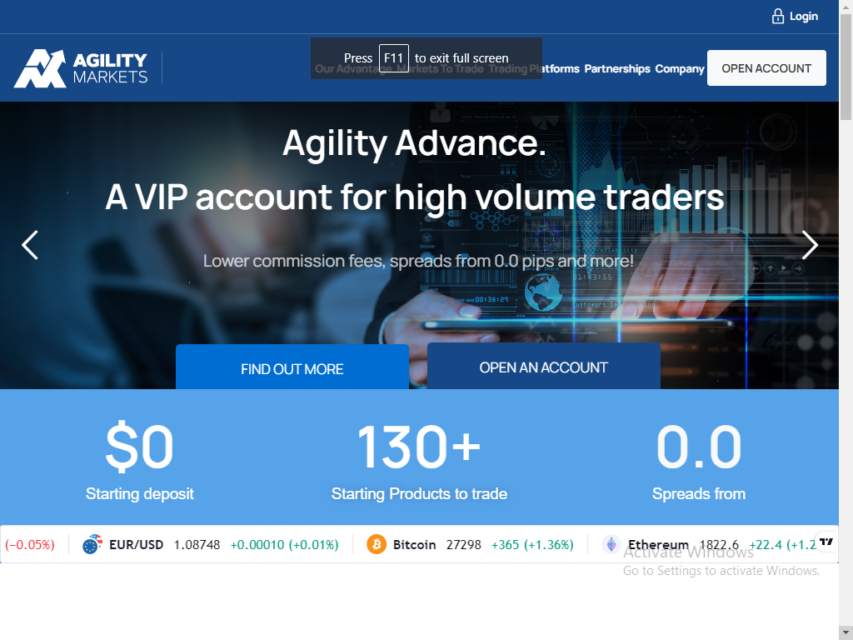 Trading conditions
Knowing the trading conditions is vital because they are directly related to your bottom line. You do not want any surprises where trading conditions are concerned. The Agility Markets broker claims to not have a minimum deposit requirement. It also advertises very low spreads, but it is the payment methods that are a cause for concern.
A ton of payment methods have been advertised on the Agility Markets trading platform, which includes debit and credit cards, bank wire transfers, numerous e-wallets, and even cryptocurrencies. The problem is that when you try to make a deposit, you cannot use any e-wallet, or debit and credit cards. The only two options that remain are crypto and bank transfers, both of which do not offer you the chargeback option.
Is Agility Markets a scam or genuine?
Considering the issues you uncover with the broker, everything points to Agility Markets scam and there does not seem to be anything genuine about it.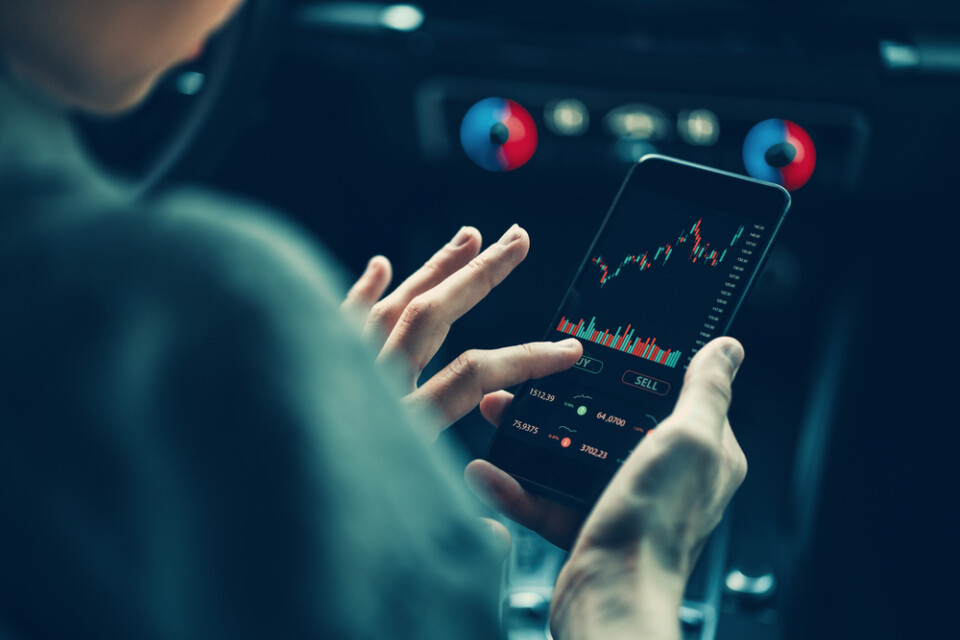 Wrapping Up
At the end of the Agility Markets review, the lesson you learn is that you should never believe anything you read and should always do your research to uncover the truth.
Agility Markets Review
Summary
Here you can go through our detailed Agility Markets review and learn whether or not Agility Markets is a legitimate or scam broker for online trading. Moreover, our agilitymarkets.com review will also help you learn what you can expect from the Agility Markets broker if you decide to sign up