AE Global Link Review
When you are venturing into the online trading markets, you need to be confident in the broker you decide to partner with for your journey. But, you need to bear in mind that not every platform you come across will be worthy enough. Sure, they might claim to be so, but this does not mean that you take them at their word. After all, there have been too many brokerage scams for you to be so careless when it comes to signing up with a broker and trusting them with your funds and data. You can check this AE Global Link review to see how this platform falls short of being a worthy choice.
When you first open up the AE Global Link website, you will find that it is available in Chinese and English and the broker claims to be offering you stocks, ETFs, and options to trade. Other than trading, it also offers wealth management services, which sounds like quite a package, but this is far from the truth. You can go through this AE Global Link review to learn more.
Regulation
A regulated broker is always going to be a worthy choice because it indicates that they do not have anything to hide because they are willing to be monitored by a regulatory authority. Moreover, they are also prepared to fulfill the requirements of obtaining a license. Unregulated platforms are mostly the ones that turn out to be scams and unfortunately, the AE Global Link broker also falls in this category. Its utter lack of transparency shows that it is not a platform to be trusted.
When you go through the website of the AE Global Link broker, you are not going to find any information about the company itself. There is no phone number, physical address, or any social media links given. There is no information about where the company is incorporated or registered, which makes it seem that they are deliberately trying to conceal information.
Since you do not know where it is based, you cannot check the regulatory status of the AE Global Link broker and it has not mentioned anything itself, which makes it clear that it is unregulated and unsafe.
Trading platform
The trading platform of a broker is its primary offering because you need it for actually executing trades, but when you try to check the AE Global Link trading platform, you are in for a disappointment. No, it is not because the trading platform is not up to the mark, or is not the one you are interested in. It is because the broker refuses to give you access to the platform.
Instead, when you try to access the AE Global Link trading platform, you are asked to enter an Invitation Code. This kind of selectiveness is usually found among scam brokers that often handpick their targets, which means it is best for you to not go with this one.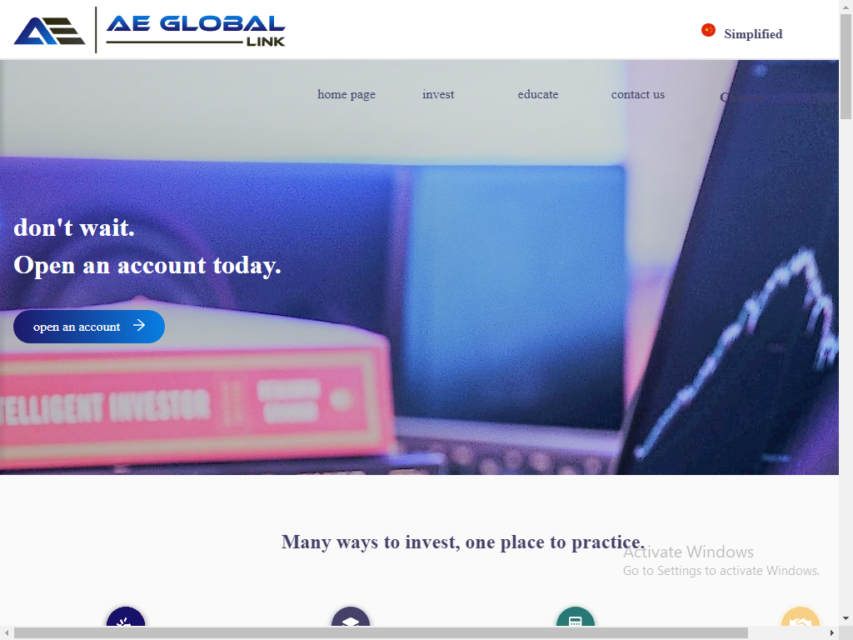 Trading conditions
A broker's trading conditions should also be factored in your decision because they can indicate just how competitive a platform truly is. The problem with the AE Global Link broker here is its utter lack of transparency. When you try to find out its trading conditions, you will be hard-pressed to find any information because there is none available.
There is no mention of the minimum deposit you need to make to begin trading on the AE Global Link trading platform and the same applies to the payment methods. Similarly, you cannot find any data about the spreads that are offered, which means there is no way to calculate your costs. The same lack of transparency also applies to the leverage ratios. You will not find any details about withdrawal fees and requirements for that matter.
Is AE Global Links a scam or genuine?
The red flags that have been identified so far all point to AE Global Links scam. In fact, its lack of regulation and its complete anonymity is more than enough for you to determine that you are not dealing with a genuine broker.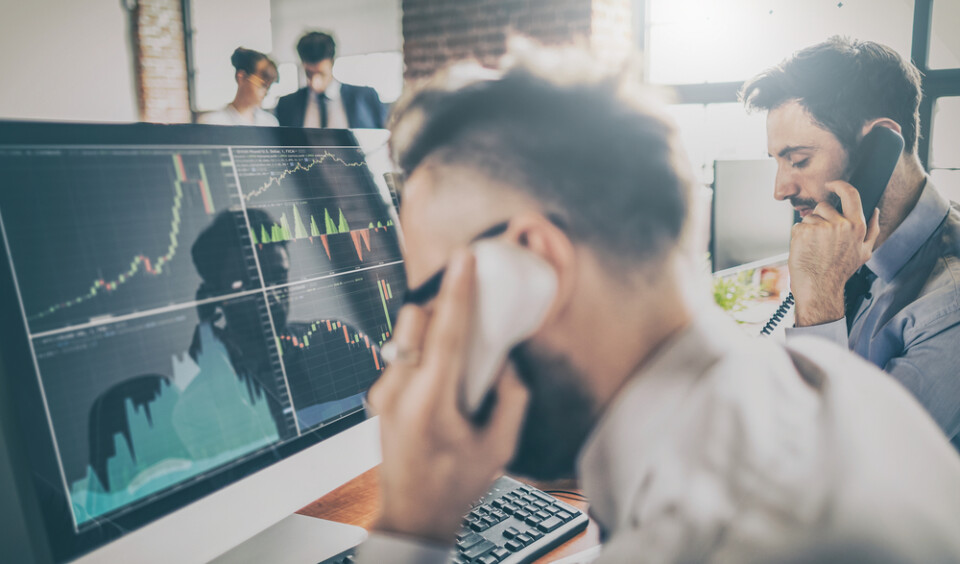 Ending Thoughts
You can see in this AE Global Links review that the broker is just a poorly constructed façade and does not really have anything to offer.
AE Global Link Review
Summary
Here you can go through our detailed AE Global review and learn whether or not AE Global is a legitimate or scam broker for online trading. Moreover, our aegloballink.com review will also help you learn what you can expect from the AE Global broker if you decide to sign up.