ActivTrades Review
When you are starting your online trading journey, you obviously want the process to go as smoothly as possible. There will be complications, but there are ways that you can simplify the process. One of these is choosing a competent and dependable broker and ActivTrades is one that falls in this category. Of course, there are a ton of platforms that exist, but not all of them can deliver quality trading services. Check this ActivTrades review to know what this broker offers and how it can be a good choice.
Established in 2001, ActivTrades began as a small stockbroker in Switzerland, but it has now become a global brokerage company that caters to retail and institutional traders alike. It shifted its headquarters to London, United Kingdom in 2005 and has now become a renowned forex and CFD broker. How can it be a smart solution for you? You can learn about its offerings in this ActivTrades review.
Regulation and security
One of the first reasons that the ActivTrades broker is a smart option for those who want a competent and dependable broker is because of its regulatory status. Even if you are a complete newbie, you would be familiar with the scams and frauds that happen in the online trading space. You obviously don't want to become a victim and the best way to avoid that is by choosing a regulated brokerage because this means there is proper oversight.
The fact that the ActivTrades broker is regulated by the Financial Conduct Authority (FCA) is a huge relief because it is one of the top regulatory bodies in the world. This makes it a member of the Financial Services Compensation Scheme (FSCS), which implies that traders will be compensated in the unlikely event of the broker's bankruptcy. It also provides negative balance protection and has additional insurance of about $1,000,000, which is certainly not common among brokers.
The funds you deposit on the ActivTrades trading platform are kept in segregated accounts. Its accounts are also regularly audited and this ensures transparency. Other than the FCA regulation, you will also find that the broker is regulated offshore by the Securities Commission of the Bahamas (SCB).
Range of assets
If you have decided to start your trading career, it is likely because you want to make profits and these will depend on the instruments you trade. There are hundreds of thousands of assets spread across different financial markets, but every broker offers a different combination. The range of assets on the ActivTrades trading platform is quite diverse and well-balanced, ensuring that you will be able to find those that interest you.
You will have the option of trading forex currency pairs on the ActivTrades trading platform as well as CFDs on commodities, shares, indices, and metals. Crypto CFDs are also available, but they are not offered to UK clients as they are banned by the FCA.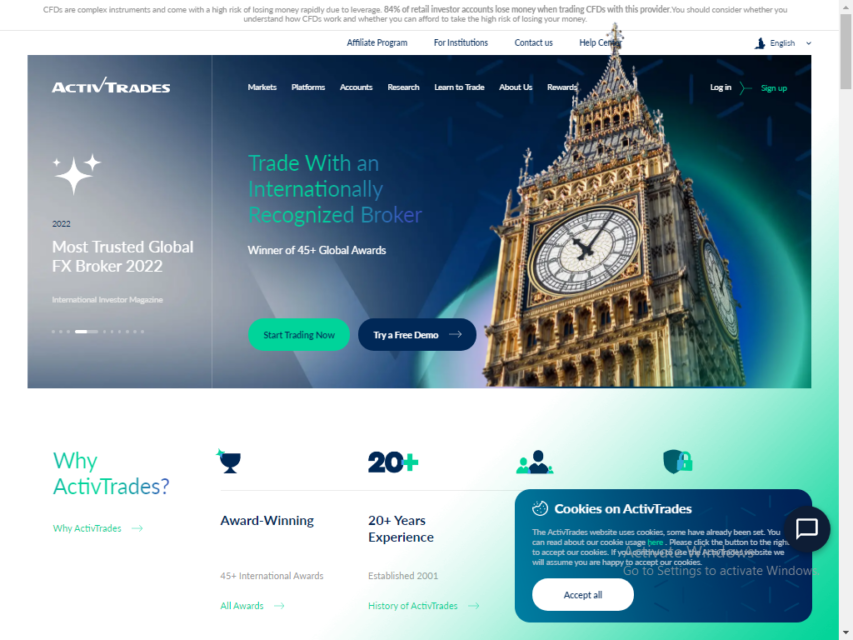 Trading platform
It is recommended that you check the trading platform offered because you want to trade easily and efficiently and the software you use will determine your experience. The ActivTrades trading platform choices are worth noting because it has market-leading options as well as proprietary solutions. It has come up with the ActivTrades platform, which is web-based and boasts an intuitive interface. Mobile apps for iOS and Android are also available.
Other than the proprietary solution, you can also find the MT4 and the MT5 trading platforms available, which are the leading ones in the market. You can find the desktop clients, web versions and also mobile apps of both that allow trading flexibility.
Customer support
The ActivTrades broker has done an outstanding job where customer support is concerned and has earned several awards for the same. 24/5 assistance is available on the platform through email and live chat and you will find that they are very fast and responsive when it comes to addressing your problems.
Is ActivTrades a scam or genuine?
There cannot be any doubt of the ActivTrades scam because the broker has a history of more than two decades and has an excellent reputation, which means it is as genuine as they get.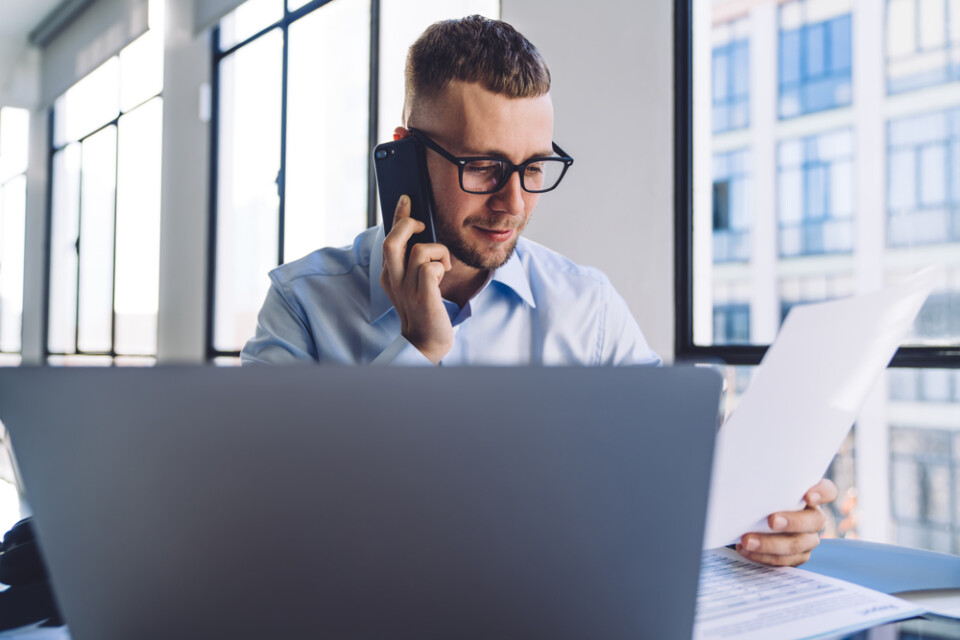 Final Verdict
Once you go through this ActivTrades review, it is easy to see that the broker is just the right combination of ingredients for trading success.
ActivTrades Review
Summary
Here you can go through our detailed ActivTrades review and learn whether or not ActivTrades is a legitimate or scam broker for online trading. Moreover, our activtrades.com review will also help you learn what you can expect from the ActivTrades broker if you decide to sign up.