Ace Prime Capital Review
The online trading industry has grown by leaps and bounds with millions of people all over the globe participating in the markets. But, the number of scams and frauds has also grown and this shows that you have to be immensely careful, or you can end up losing it all. This applies when you are searching for an online brokerage, as it is how these scams usually disguise themselves. This Ace Prime Capital review is the perfect example of how these scammers operate.
Their aim is to conceal their true nature until they have gotten you to deposit your funds and by the time you realize the truth, it is too late. At first glance, the website of the Ace Prime Capital broker appears to be reassuring and friendly. After all, it presents itself as a broker regulated in Europe and the United States. Next, their presentation advertises forex pairs, cryptocurrencies, commodities, shares, bonds, and precious metals, which are quite attractive. But, this Ace Prime Capital review reveals that this is all a sham. Let's take a look.
Regulation
Whether you can trust a broker or not will depend on its regulatory status. The information provided by a regulated broker can be verified because it would mean that it has been issued a license to offer trading services. Scam brokers are never regulated, so most people will know not to opt for such platforms. As the Ace Prime Capital broker is aware of that, it has made some false claims about its regulation.
You will find that it claims to be regulated almost everywhere in Europe. As per its website, it has been granted a license by the CONSOB in Italy, the Malta Financial Services Authority (MFSA), the CNMV in Spain, and BaFin in Germany, along with regulatory bodies in Denmark and France as well. Plus, the Ace Prime Capital broker claims to be incorporated in the UK, headquartered in the US, and also boasts about a license from the Financial Services Commission (FSC) in Belize.
If any of this were true, it would make Ace Prime Capital the best broker in the market. But, this is all a lie and you can confirm this when you check the online registers of the regulatory bodies mentioned above. Furthermore, the Financial Conduct Authority (FCA) in the UK and the Commodity Futures Trading Commission (CFTC) in the US do not list the broker either. This shows you are dealing with a scam because it is outright lying about its regulation and there is no way to confirm anything it says.
Trading platform
The trading platform is the software used for trade execution, so it is extremely vital for your activities. The Ace Prime Capital trading platform is advertised as the MT5, which is known as one of the most advanced and leading platforms in the market. Sure enough, you will find a download link on the broker's website.
But, when you attempt to download it, you are taken to the website of the MT5 developer, MetaQuotes. This means that there is no Ace Prime Capital trading platform because the website offers a trial and unbranded version. Apart from that, when you complete your registration with the broker, you are given a funny-looking platform that does not really work.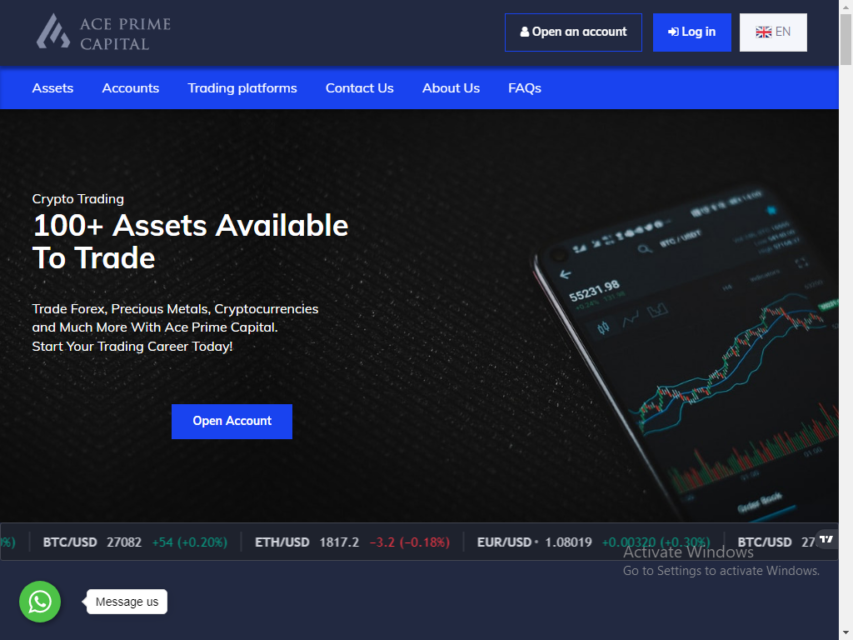 Trading conditions
You need to know the trading conditions offered by a broker to know if it is a competitive one or not and this further shows you the truth about the Ace Prime Capital broker. While the minimum deposit may be $300, the payment methods supported on the platform are not as advertised; you can only make crypto deposits that do not qualify for a chargeback. The spreads are also 1.1 pips or higher and these are not exactly competitive, as some brokers offer spreads as low as 0.5 pips.
Is Ace Prime Capital a scam or legit?
The fact that it outright lies about its regulation is confirmation of Ace Prime Capital scam because it means you cannot trust anything it tells you.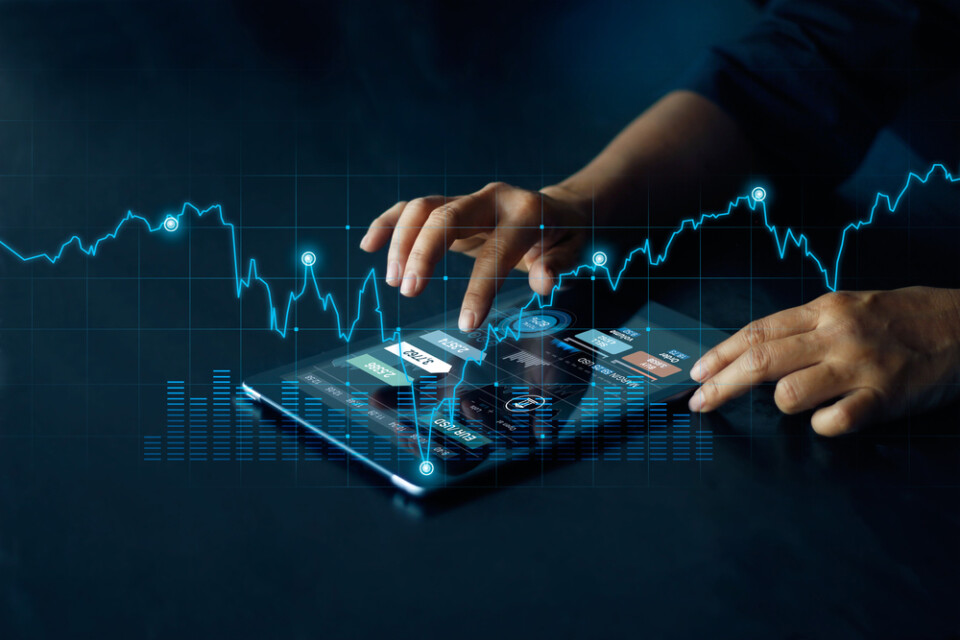 Final Thoughts
This Ace Prime Capital review reveals that the broker is not one to be relied upon because it does not even have a decent trading platform to offer.
Ace Prime Capital Review
Summary
Here you can go through our detailed Ace Prime Capital review and learn whether or not Ace Prime Capital is a legitimate or scam broker for online trading. Moreover, our aceprimecap.com review will also help you learn what you can expect from the Ace Prime Capital broker if you decide to sign up.